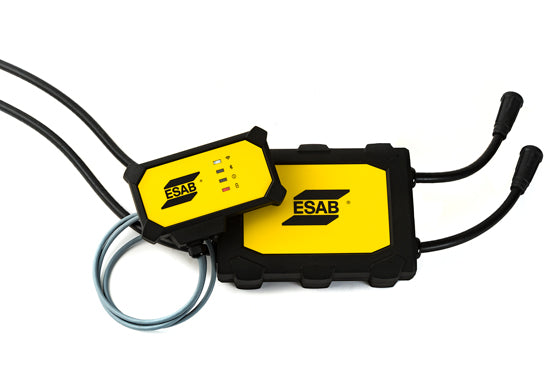 WeldCloudª allows customers to connect their various ESAB welding equipment to a rich and robust online welding analytics tool. Now the
WeldCloud Universal Connector
can provide many of the same features when connecting to nearly any welding power source existing in the market today.
At ESAB, we understand customers might have many different types and brands of power sources, so running many different software packages to analyse the data is challenging and inefficient. The WeldCloud Universal Connector helps overcome these barriers by letting the Operations Manager, Service/Maintenance Manager or QA Engineer connect a diverse set of power sources to the same exact software (WeldCloud) and see all of their information in one place.
Instead of having many systems, with cumbersome extracts while managing and converting unlike data, customers can now have a one-stop-shop for accessing their welding data, regardless of the vendor make or model.
The WeldCloud Universal Connector brings about the best of two worlds: Connecting to nearly any power source in a few easy steps and WeldCloud's intuitive interface for data analysis and reporting.
Easy to connect: The Universal Connector allows for connections inline to the welding power source - no reconfiguring of the existing system is required
Easy to configure: A mobile app is all that is required to configure and connect the Universal Connector to the WeldCloud server.
Easy to use: The Universal Connector sends data to the WeldCloud server, providing the same streamlined interface to review the data. The system also allows the user to scan and log the types of consumables (wire, gas, etc.), and operator, job or part number, all through the mobile app